2018 Community Awards Winners

---
Chef Ariq Barrett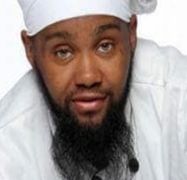 Children's advocate and lifelong North Philadelphia resident, Ariq Barrett saw a lack of role models in his community and wanted to reach youths on a different level. His solution?
Black Boyz Can Cook is a program that creates a space where young black boys could learn the principles of healthy eating, entrepreneurship, community service and brotherhood through food.
"I believe it takes a village to raise a child and I feel like our community doesn't live by that anymore," Barrett said. "We're educating and empowering not only the kids that are here, but their families and their communities as well."
After he completed culinary school, Barrett spent years volunteering with youth at Education Works and Youth Build. In 2013 he launched the I AM HUMAN campaign to address stigma in the LGBTQ+ community. He knew there would be a way to bridge connect his culinary skills to advocacy.
So Barrett founded Black Boyz Can Cook last summer on his own dime. For a year, the program was free for participants. This summer, a $30 per month fee was implemented to help fund community outreach projects. Barrett says partnerships take time, but the need for youth advocacy can't wait.
"My passion is based in working with kids and giving back to people who are less fortunate but at the same time it's blending the two," Barrett said.
The home base for Black Boyz Can Cook is in a humble space in a rehabbed warehouse off Hunting Park Avenue in Nicetown. Truth and Life Empowerment Community Ministrydonated its sanctuary space for Barrett and his young chefs to use in the mornings, Monday through Friday.
Previously, the group was meeting in the kitchen at Reign's Events, where Barrett is the lead chef for the banquet service. Looking for a more convenient location for parents, Barrett approached Truth and Life's pastor, Clarence Hayes, in June for permission to use the ministry's space.
"I am for anything that is going to better the neighborhood and impact our youth," Hayes said. "When Ariq came to me, I was like yes, I'll do it. Whatever you need, we'll support it. Because that's the purpose of our ministry — to empower people."
The program separates the kids into two groups. Chef Juniors, from ages 4 to 13, learn their food groups, how to build a recipe and often school the older kids on the book etiquette of how to run a kitchen, Barrett says.
Chef Proteges, from ages 14 to 18, get more of a hands on experience while taking on a mentorship role that comes naturally when working side by side with younger children.
In July, Barrett officially opened up the program to girls on Mondays, Wednesdays and Fridays, calling the additional program Girlz Can Cook Too.
"I'm happy that he's bringing girls," Jamirah Walker, said with a laugh. "Now I won't have to be around all boys all the time."
Walker, 17, met Barrett when she began waitressing at Reign's. She was the first girl to enter the program when she joined in April as a volunteer to help with the younger chefs, but has picked up a few lessons of her own along the way.
"[Barrett] teaches us everything we need to know," Walker said. "About manners, cooking, learning regular basic skills, anything. I had never worked with kids before. I didn't have the patience. For them, I do. I see potential in them."
Not all of the young chefs in the program want to build a career in the kitchen, so Barrett makes the environment universal. On Fridays, they fundraise.
In July, each young chef was challenged to concoct their own style of lemonade. From Blueberry Blast to a peach twist on a classic Arnold Palmer, each participant created and sold their product at a lemonade stand on Broad Street and Allegheny Avenue – and made a personal profit while they were at it.
Barrett said they sold out faster than expected.
"There are life skills here, teaching them to brand a product," Barrett said. "Whether they want to be a chef or a rapper or a hairdresser, they're still learning marketing and branding, and how to deal with people they are coming in contact with."
Community outreach is a core principle of Barrett's mentorship programs. Mixed in with weekly cooking lessons, trips to the movies and pool days at the local recreation centers, the young chefs engage in service activities.
Every Wednesday, the team embarks on a field trip to deliver food they have prepared the morning of to elderly members of the community on what Barrett calls the Edible Express.
The Chef Juniors get excited to participate in community outreach activities because they feel a sense of inclusion. Barrett says no one is too young to give back, or to recognize that something as simple as a warm meal can go a long way for people in need – whether it's at home or in their communities.
"My mom put me in this program so I can cook for her when she's sick," Saeed Thompson, 6, said.
The thing he wants to learn most from the program? "I want to be in this program so I can help the homeless people and feed them and make them happy."
Kelley Everett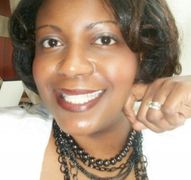 An eighteen year veteran Educator, "Coach Kelley," serves youth and families as CEO of ASK For Tutoring LLC, Founder and Executive Director of Youth Angel Scholars Incorporated and Community Solutions Educational Services 501c3. She holds a Bachelor of Science in K-12 Elementary & Special Education from Delaware State University and a Master of Science in Educational Management from Strayer University. Her philosophy of education encompasses that people of all ages have the potential to be lifelong learners. She specializes in using a holistic approach to learning seasoned with proven strategies to obtain student success while using a "teaspoon" of motherly love.
In 2004, Coach Kelley's passion about teaching, learning, and a desire to open a business lead her to create a tutoring service that meets the academic needs of K-12 and adult learners. She believes the true secret to creating an educational legacy is defining one's Nia (Purpose.)
Coach Kelley has served in a variety of instructional capacities in both district and charter Schools throughout Delaware and Pennsylvania. She specializes in K-12 & college leveled teaching, educational program development, coaching, and mentoring. She has created a number of projects for youth throughout the city of Philadelphia ranging from student leadership, youth entrepreneurship, career development and college preparation. In 2014, she was a featured guest on the nationally syndicated Steve Harvey Talk show where she was recognized as a Harvey Hero for her contributions to youth development.
Coach Kelley is a proud wife, mother of two and enjoys spending time serving at her church and civic engagement projects in the community. Currently, she is an Adjunct Professor with the College of Education at Eastern University, the Early Childhood Education Department of Esperanza College of Eastern University, and I-Lead programs at Harcum College.
Rochelle "Roxi Fab" Helm
Born and raised in Yeadon, Pa, Roxi, regardless of what she has been through, has made it a point to never give up on her hopes and dreams. Roxi was an aspiring lead singer, but later realized that she loved background vocals, makeup artistry, and skin care. In 2005, she attended the Jean Madeline Education Institute and received her Esthetician diploma and PA State License. A very talented woman, and a mother of 3 wonderful children (one being a teenager), she remains humbled but very busy. Roxi knows that family and friends is the people who will always be there to support her as she reaches for success. Roxi is the spitting image of her father, legendary radio personality from WDAS, Carl Helm. Along-side of her father, she met many artists. Her idol Patti Labelle, Phyllis Hyman, Teena Marie, Prince, and Michael Jackson just to name a few. Her father can be heard doing background vocals for many artists, such as Patti Labelle, Phyllis Hyman, Billy Paul, Teddy Pendergrass, The Stylistics, The Spinners, Deniece Williams, and many, many
more. Through these experiences, he helped her realize and discover her talents and her passion for music. In high school, Roxi was very active in the music department, participating in every play and on the choir to showcase her many talents. She was, and still is, a star ready to be seen.
Today, she sings and writes songs for a few local artists in Philadelphia, she can be seen acting in hit stage plays, gracing the runway as a plus size model in numerous fashion shows for multiple designers, and following in her father's footsteps, as a radio personality at www.RoxiFabShow.com. She also sings background for 90's R&B crooner, Christopher Williams, known for the hit "Don't Wake Me, I'm Dreamin."
Roxi does her best not to let life's situations get in her way. She was told by a good mentor, that nothing is a "problem"…Only a "situation". In her spare time, Roxi enjoys spending time with her family, writing music, and doing makeup.
Andrea Lawful-Sanders
Andrea Lawful-Sanders is an impassioned Parent, Child and Educational Advocate, who became involved in the daily lives of the children that school districts serve by educating herself on how the system worked in a twenty week program called Parents As Leaders nearly two decades ago, then took that knowledge to parents everywhere.
Andrea conducts parent workshops and speaks tirelessly on the importance of being able to advocate for your child and others. She attends I.E.P meetings with Parents in need of an advocate and works with groups of children on how they can get the best from their formative years in school.
Several years ago, the Superintendent of Abington school district, unveiled a new initiative called Opportunities to Learn which in a nutshell says that all children deserve the right to be exposed to more rigorous courses and therefore have them prepared for college.
What happened as a result of that initiative convinced Andrea that serving on her local School Board would be both an honor and a privilege. As a regular attendee of School Board meetings, it became apparent that this district took its fiscal responsibilities and the education of the whole child very seriously. More students were given an opportunity to take rigorous courses and the tracking system was removed entirely. The end result has been improved academic achievement which hard data bore out. Andrea was a member of the Abington School Board for eight years.
Andrea also felt it was time to create an organization to ensure that all children have access to a quality education that makes them competitive nationwide in the most elite of higher learning institutions, while at the same time, empowering parents and Teachers to be able to provide an environment within the schools, and communities to provide the best possible outcome for the children. Out of this idea, The C.A.L.M SOCIETY was born, nurtured, and is now a fully functioning and flourishing organization that supports families to be collaborative advocates in schools. Not too long after this, one more piece to the puzzle was added…V.I.B.E (Voices Involved In Promoting a Brotherhood of Excellence) a program she became involved in at it's inception at Abington Junior and Senior High Schools. V.I.B.E works with African American males in grades 7 through 12. In her now eleven years of involvement as the Parent liaison, Vibe has made tangible changes within the lives of these young men and it now has an arm at the High School along with a program for the girls named I.M.A.G.I.N.E. ( I'M a girl, Intelligent, Noble and Educated) Not quite finished, Andrea is working alongside the Program creators to get this program going in other school districts as she feels it is sorely needed elsewhere. Andrea sits on Panel discussions and attends conferences where she runs workshops on the Achievement Gap across the country.
She is the past President of Abington School District's Parent Council and served on several boards which includes; Abington Community Taskforce, Citizens and Police Together, Abington Human Relations Advisory Council, Montgomery County Advisory Council to the PA Human Relations Commission, Local Tax Study Commission, State Parent Advisory Council, The Governor's Institute for Parental Involvement and a Policy writing committee in Harrisburg. She is a past Board member of the Abington YMCA.
Andrea conducts diversity and inclusion training for educators, along with Parent and Student Leadership Training in school districts across the tri-state area and beyond. She has opened and keynote in major educational conferences across the country. Andrea is also a decade long consultant with Dr. Bob Jarvis from the Delaware Valley Consortium for Excellence and Equity, a program that is linked through the University of Pennsylvania where she conducts forums and workshops with students, families and educators. Andrea leads Fish Bowl Forum discussions around diversity with Administrators and staff in several Districts with tangible results. Her current role has led to consulting with Police Departments where she offers training that de-escalates and saves lives in the community while building strong relationships.
Andrea's latest work has led to her becoming the Chair of SE PA CARES, an arm of the national CARES mentoring movement spear headed by Susan L. Taylor. Andrea is also one of a few women in the world that is a regular contributor to the Goodmenproject.com and the first woman who wrote as a regular contributor for B.O.L.D. on techbookonline. Andrea's most recent work is as a monthly contributor on Michele Speaks radio show with a segment titled "A. Lawful Truth," which led to her becoming a published author of a book entitled, A Lawful Truth- Simple Affirmations for Everyday Living.
Andrea has an undergraduate degree in Communications and a Post-Graduate Degree in Education.
Tonya Bah
Tonya Bah is an outspoken activist, educator, motivational speaker, parent organizer and community leader. Tonya was born on November 28, 1965, in Philadelphia Pennsylvania to Theresa and Eugene Avella. Working class parents of African American and Italian decent. She is the sibling of two sisters and a brother. Much of the rationale behind her activism stems from being the proud Widow of an Educator born and trained in The Gambia, West Africa who later studied and worked in the States as a Controller in the hospitality industry. Together they have 16 year old Twins that attend Philadelphia Public Schools. Tonya graduated from Simon Gratz High School earning a full athletic Track Scholarship which she used to study Psychology for a brief period at Temple University. Working 20 plus years in the hospitality Industry Tonya later taught Adults seeking professional development in the Front Office curriculum at the Late great Reverend Leon Sullivan's OIC. Prior to teaching in Philadelphia Tonya worked and lived in DC and Prince George's, MD while becoming employed by the United States Senate as both an Office Manager and later Consultant for the Senate Republican Conference Chair. She has been the COO for Euclid Mortgage Services in D.C. and can expand on her work as a Database administrator for the office of Civil Rights and Civil Liberties under the department of Homeland Security. She later moved to Douglasville, Georgia before losing her husband and returning to the Philadelphia area where she became an Instructor for the Lodging and Hospitality Industry. Tonya Advocates for the Special needs community, Social Justice and for Racial and Economic equity. Tonya is passionate about securing a clean renewable planet for years to come. Tonya received the Unsung hero award in 2016 from the Johnson house and prides herself as a Berniecrat, true progressive and a different kind of democrat. She is the Vice Chair for Concerned Citizens for Change, the Steering Committee and Committee Chair for EDUCATION with Neighborhood Networks, Win the City, IMPACT, and a member of Opt out Philly, Alliance for Philadelphia Public Schools (APPS),, Home and School President for Widener Memorial School, SAC Facilitator for Wagner Middle School, member of the 35th District Town Watch, the Broad and Olney Business and Community Association and member of the Caucus of Working Educators.